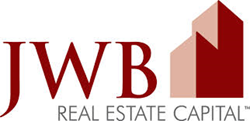 Tampa, FL (PRWEB) July 09, 2014
The competition in the real estate investing industry can make it more of a difficult process for investors to obtain quality information. The JWB Real Estate Capital company built its real estate investing website in 2011 and has now added a brand new blog tailored towards beginning investors online.
The blog is now one open platform for company associates and account managers to present investment information for current clients or new investors researching accurate information. This Internet resource is combined with the standard offline support that is available when using the local phone number provided.
"Our blog features simple investment strategies, details of our turnkey procedures and access to third party content to help all skill levels of investment property owners," said a JWB Real Estate Capital rep.
One of the advantages that is now provided to users of the JWB website is the optional content that can be downloaded. Access to the brand new investment guide can be acquired through any PC, smartphone or Internet enabled tablet. The guide does require the insertion of an e-mail address before content is viewable.
"We keep in constant contact with investing clients and new investors who are exploring our programs and services to grow their investment businesses nationally," the rep said.
The JWB Real Estate Capital company website alternatively features new pages that explain the company background and history in the turnkey real estate industry. These pages are now accessible using new links provided on the modified homepage.
About JWBRealEstateCapital.com
The JWBRealEstateCapital.com company promotes more than one strategy for investing into the housing market using a turnkey approach. The acquisition of single-family and multiple bedroom homes have built a new portfolio of investment homes for sale this year. The JWBRealEstateCapital.com company continues to offer a unique process of wealth building for national clients through its development programs. From blogs to guides for investors, the company delivers daily information.