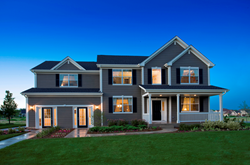 Tampa, FL (PRWEB) June 10, 2015
National mortgage buyer, DICARO & ASSOCIATES, LLC, announces the acquisition of a first position, performing, mortgage note secured by an owner occupied single family home. The home value exceeds $ 250,000.
"This was a deal that few companies could fund due to the low down payment, short seasoning, and marginal credit of the borrower. We were able to find other redeeming factors in addition to analyzing the human elements of the deal in order to move forward to a close", says Senior Partner, Nicholas di Caro.
After his note sale was turned-down buy a large institutional player, the note holder, Billy Delmondo, contacted DICARO & ASSOCIATES as a last resort.
"I really didn't expect much after I unsuccessfully tried to sell my note to another company, but when DICARO was able to fund this purchase with a very competitive offer, it made me wish I would've called them first" purports note holder, Billy Delmondo.
Nicholas di Caro is the Founder and Senior Investment Partner of DICARO & ASSOCIATES, LLC. Based out of their Chicago, Illinois location, they buy, sell, hold, and service privately held mortgage notes, trust deeds, land contracts, and installment sales agreements in all 50 states. They are actively buying performing loans secured by single family residences, mobile homes with land, and commercial properties. They have the ability to buy and sell notes that other companies have denied, in addition to providing creative purchase options that are new to the industry. Additionally, they are a boutique loan servicer willing to accommodate unique requests. They specialize in servicing mortgages and loans from $ 150,000 and above.